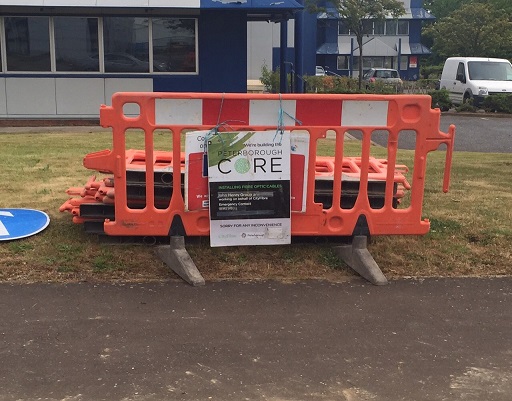 As both an entrepreneur and an IT specialist, Lindsey offers a blend of deep technical expertise and commercial insight, delivered in language business owners can really understand and trust. She works with clients to provide a full range of services from strategic advice through to project management and infrastructure support.
Lindsey is an accredited Cyber Essentials Consultant
After starting a campaign 20 months ago to improve broadband in Orton Southgate, a campaign that turned into a city wide effort; I was delighted this morning to see the first signs of groundworks from Peterborough Core here in Bakewell Road.
For the few of you who perhaps haven't heard already, Peterborough Core is a gigabit network providing one of the best broadband speeds for internet anywhere in the country.. a full 1GB upload and download and for considerably less money than a BT lease line! It was a long campaign, but hopefully in the next few weeks it will be proven too have been worth the effort
Lindsey Hall